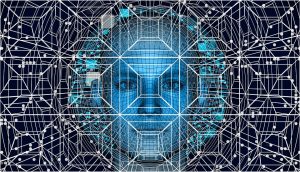 The majority of media companies, if not all, are looking for new technology to support efficient workflows, manage content distribution, enhance user experiences and support revenue growth. Artificial Intelligence (AI) is helping them (at least up to a certain level) in this direction, impacting everything from content creation to the consumer experience.
Media companies are already using AI to automate operations (with applications such as automatic metadata tagging and extraction) through techniques, such as image recognition and speech-to-text transcription, to drive content monetization strategies.
Reinventing media
Media companies could also use AI to strengthen their predictive capabilities. For example, they could predict demand to adjust resources or to predict possible disruptions in the content supply chain.
Additionally, AI could help media companies move from the "one-to-many" to the "one-to-one" model when it comes to distribution, driving title recommendations and curating content based on consumer preferences.
Data-first approach
But, even though, media companies are already using analytics tools to analyze operations and audiences, they are still at the early stage of using more sophisticated tools such as deep learning algorithms. And surprisingly, the main challenge to that is training data (machine learning). Simply said, AI can only be as good as the data that is being used to train it. And, in supervised learning algorithms, datasets are labeled by humans to train the model, which makes the process more expensive and difficult for large datasets.
Deep learning algorithms produce the most accurate results but usually require millions of observations from different types of data in a unified manner. This includes audience data, operational data and content data (metadata). Additionally, all that has to be done at scale.
Transforming media to intelligent media
AI has the power to quickly sift through public information (what influencers are saying to whom and where), and draw upon this data to determine a true level of influence.
Still, AI has had a slow start in the communications professions. The CIPR recently launched a study that indicates that the use of AI in public relations will triple in the next five years. AI is a valuable tool that will help agencies automate and perform routine tasks (such as write data-driven stories, create media lists, transcribe audio into text, understand video, predict media trends, monitor social media and help in crisis management) more effectively. AI is already present in many tools that PR agencies are using (like Hootsuite, Trendkite or MailChimp).
In marketing, it is crucial to make decisions based on facts (and not just rely on gut feeling), in order to work strategically long-term. AI will affect marketing in making it more about numbers and statistics. The kind of content that is produced will be based on statistics of what the audience wants and not what the marketer thinks. Thus, besides their communication skills, marketers will have to develop computer science skills as well.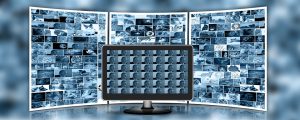 Welcome to the dawn of the age of intelligence
AI is a universal technology, meaning soon there will be nothing outside of the reach of AI. It might be under human control but it does not mimic human intelligence. AI stands for specialized intelligence, not generalized intelligence. In other words, AI cannot do all the work for us – at least not yet.
But, according to Microsoft, in five years from now, every business will rely on AI. Microsoft's report Accelerating Competitive Advantage with AI shows that there are more awareness and adoption of AI overall among businesses, with 56 % of businesses adopting AI. However, less than a quarter of these organizations (24%) have an AI strategy and 96% of employees surveyed reported that their bosses are adding AI without consulting them on the technology. This is fuelling anxiety around the technology, as well as concerns over job security. Additionally, one of the main reasons behind businesses not implementing AI is a shortage of talent in their workforce for handling automation processes.
Despite barriers, companies plan to increase investment in AI over the next five years. According to research conducted by Vanson Bourne on behalf of Rainbird, in the next 5-10 years, the greatest demand for AI will come from the IT department (74%). Those who could see the greatest potential for AI included operations (59%), marketing and communications (46%) and finance (43%) who are already showcasing some of the wider capabilities of the technology.
Finally, making insights actionable
Will AI take over PR? No, but it can definitely help. AI is the science; PR is the art.
Companies expect to see the benefits of AI and the primary drivers of adoption of AI technology are the opportunity to automate routine workflows and gain increasing insight into audiences.
AI-powered analytics tools provide better insights for campaign management, budget planning, & ROI analysis. AI can gather insights from a pile of unstructured and structured data sources in a fraction of sec.
So, whether it is about operating an intelligent media archive, providing real-time speech recognition for TV shows or analyzing entire radio or TV streams – with the help of AI, media content can be systematically captured, analyzed and processed. AI-powered media intelligence software, such as DataScouting's MediaScouting suites improve the entire workflow of media professionals and offer personalized content to media consumers.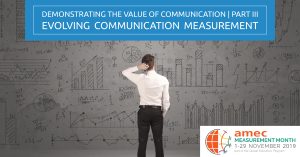 This article by Sophia Karakeva about Artifical Intelligence was first published in the AMEC 2019 e-book, which is published as a part of Measurement Month 2019. It contains 11 articles written by AMEC members from all over the globe on a range of different topics related to measurement and evaluation.