Show off your skills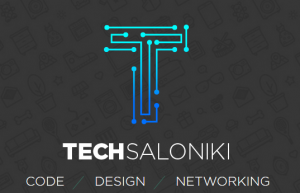 DataScouting supports TechSaloniki, the first skill matching event in information technology that is being organized under the auspices of Technopolis Cluster. As a member of Technopolis Cluster, DataScouting along with other company members of the Cluster will participate in the 2-day event that will take place at the "Ioannis Vellidis" Congress Centre, on the 7th to 8th October.
DataScouting will be represented by Stavros Vologiannidis (Founder), Anastasios Avramis (Managing Director), Afrodite Maliari (Library & Information Systems Manager) and Sophia Karakeva (CMO).
So far 500 developers have signed up for the event. The programme includes presentations from industry experts as well as job interviews with candidates. For more information please contact www.techsaloniki.gr Follow @TechSaloniki #TechSaloniki