We are going to introduce our dashboard solution MediaScouting Core at the FIBEP World Media Intelligence Congress next week in Dublin.
Once again, we are proud to be a Sponsor of the FIBEP World Media Intelligence Congress. We have been a loyal sponsor of all the FIBEP WMI Congresses since 2014. As a tech provider we offer FIBEP members sophisticated media intelligence software solutions to optimize their business workflow across print, TV, Radio, online and social media.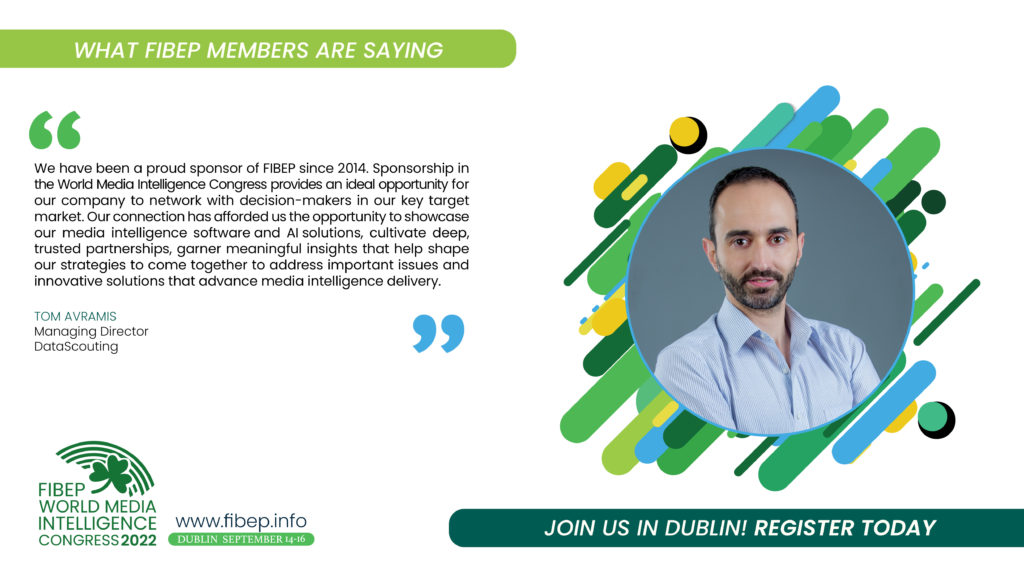 MediaScouting Core: a dashboard built for you
As an exhibitor at the FIBEP World Media Intelligence Congress at the Clayton Hotel Cardiff Lane, we will exhibit from Wednesday until Friday (September 14-16) our media intelligence software solutions, our Dashboard, and we will introduce the MediaScouting Core.
MediaScouting Core is a robust, white labeled delivery platform that aggregates online, broadcast, print and social media content. Visualize your data, create reports and alerts so that your clients can make smarter, actionable decisions. Provide to your clients a real-time understanding of their media intelligence ecosystem while keeping all your data secure and safe in your own cloud or on-premise infrastructure.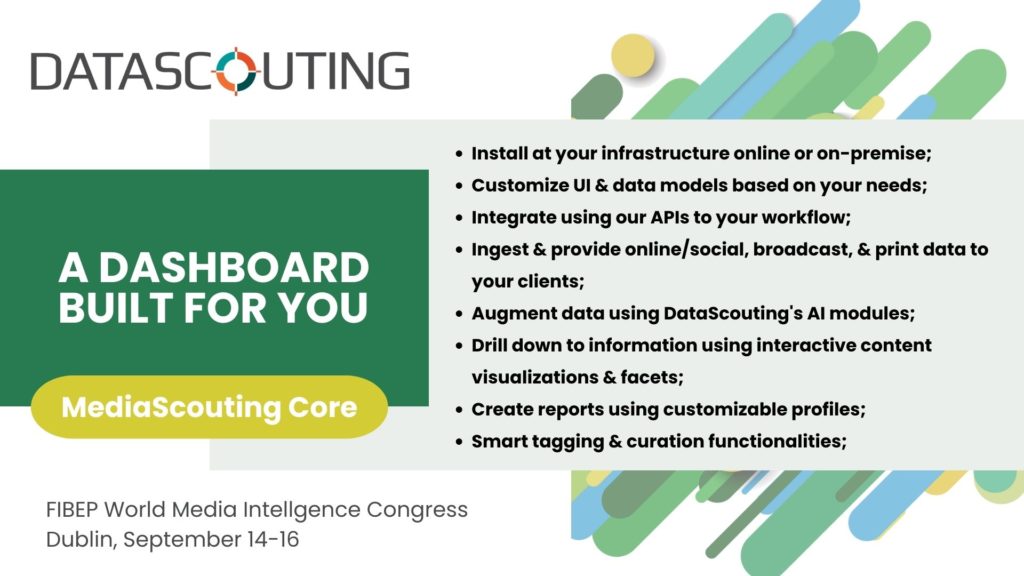 If you are attending the FIBEP World Media Intelligence Congress and you would like to gain a deeper understanding of how our powerful dashboard actually works visit our booth, find us on the Congress app or schedule a meeting with us. If you are not attending then sign up for a free demo.
Check out all our media monitoring software solutions: