We will be attending the FIBEP Tech Day 2021. The event will be held in virtual format on the 21st of May, from 1pm to 5pm CET time.
Tech Day is an annual one-day event that FIBEP organizes exclusively for its members. It is an event primarily designed for CTOs, CIOs, COOs, and people related to technology, to discuss all the latest technological innovations and developments in the media intelligence sphere. It allows technical decision makers to hear directly from technical providers on their new developments.
We are sponsoring the first session with Prof. Athena Vakali (Aristotle University, School of Informatics, Datalab) and Mr Jochen Spangenberg (Deputy Head, Research & Cooperation Projects/Innovation Manager, Deutsche Welle).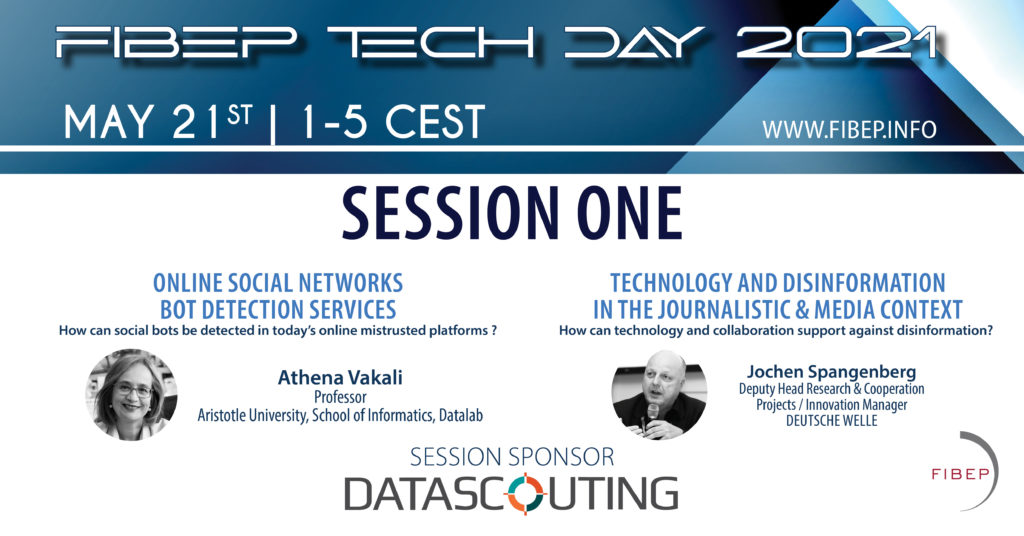 Proud Sponsor of FIBEP Tech Day 2021
We have been a sponsor of FIBEP events since 2014, and we are happy to be participating in the Networking Session with Sponsors. We invite you to join us and discuss with us your media monitoring software needs to enhance your workflow, boost your productivity, and advance your own technology.
The Networking Session with Sponsors will run for one hour, from 4pm until 5pm CET time, and you will be able to network with us at our DataScouting break out room.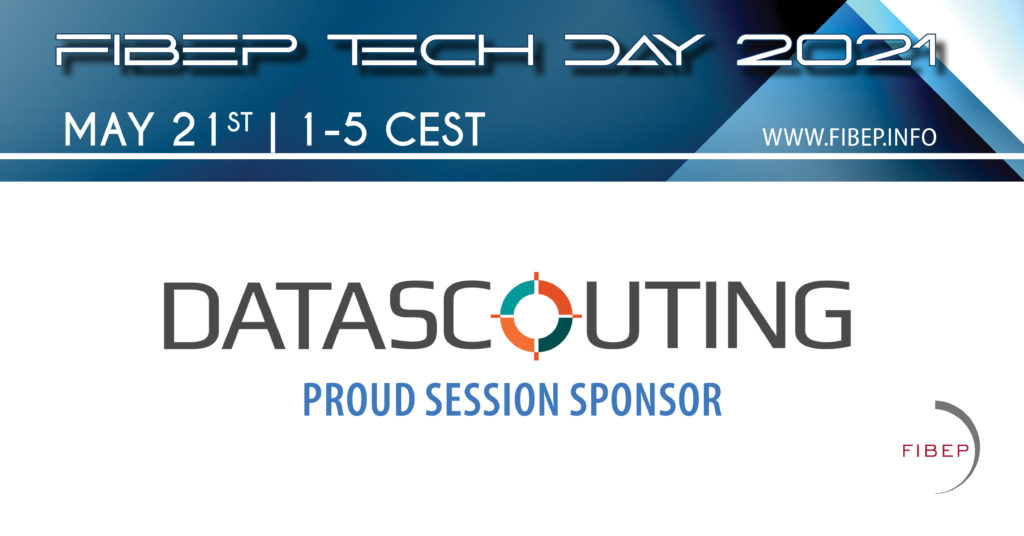 Media Intelligence on the Cloud
DataScouting is a software service provider and developer for Information and Communication Technologies, specialized in developing innovative solutions for media monitors, PR agencies, publishers, broadcasters, brand owners, and market analysis specialists.
Our platforms minimize time and effort needed to search and find actionable information in broadcast, online, social media, and print media. Using text analytics and automatic classification, speech and optical character recognition, ad monitoring, logo and face detection, we help media monitoring companies and organizations streamline their workflow, create a database of media intelligence information, and share content.
About MediaScouting Suite
A versatile broadcast, online, and print media intelligence platform developed to provide holistic solutions for media monitors, broadcasters, media agencies, governments and organizations.
Automatically enriches media content using AI.
Built for Cloud, can be installed On-Premise.
Why should you use the MediaScouting Suite
One shared intelligent media platform for all media:

Broadcast: Speech-to-Text, Ad Monitoring, Face/Logo Detection.
Online & Social: News content crawlers, metadata extraction via NLP.
Print: OCR, Metadata, Clipping / Reviewing, Ad Monitoring.

Maintain effective cross-organization: keep teams organized and connected, from anywhere, anytime.
Dashboard: multi-platform, multi-format content delivery.
And there is more we can talk about, so join as the Networking Session and let's discuss your needs.
Reach out to find more about the DataScouting Media Monitoring Software.
Check our other media intelligence software solutions.