DataScouting is proud to be the headline sponsor of the FIBEP Spring Summit that will take place in Athens, from 28th to 29th of March.
The Spring Summit is a new format launched by FIBEP this year and brings together three events: Copyright, Tech and Sales.
The Copyright session will be led and moderated by Christophe Dickès, Global Media & Copyright Direct, Onclusive. It will be held on Monday, 28th of March in the morning.
The Tech session will be led and moderated by Sophia Karakeva, Chief Communications Officer at DataScouting. It will be held on Monday, 28th of March, in the afternoon.
The Sales session will be led and moderated by Steffen Egelund, CEO of Media Track. It will be held on Tuesday, 29th of March, in the morning.
On Tuesday the agenda will also have a networking event in the afternoon.
The FIBEP Spring Event will be a combination of an in-person and hybrid format. The event will be hosted at the Royal Olympic Hotel.
FIBEP is the world's media intelligence association with over 100 corporate members from more than 60 countries. The association and its members are focused on providing globally-driven, enterprise-scale solutions in the fields of media monitoring, media analysis, PR distribution, journalist databases, as well as consulting services and SaaS platforms.
DataScouting is a FIBEP member and a proud sponsor of FIBEP events since 2014. As a software company we are happy to be partners with FIBEP members offering media intelligence software solutions for print, broadcast, social and online media.
Our platforms minimize time and effort needed to search and find actionable information in broadcast, online, social media, and print media. Using text analytics and automatic classification, speech and optical character recognition, advertisement, logo and face identification, we help media monitoring companies and organizations streamline their workflow, create a database of media intelligence information, and share content.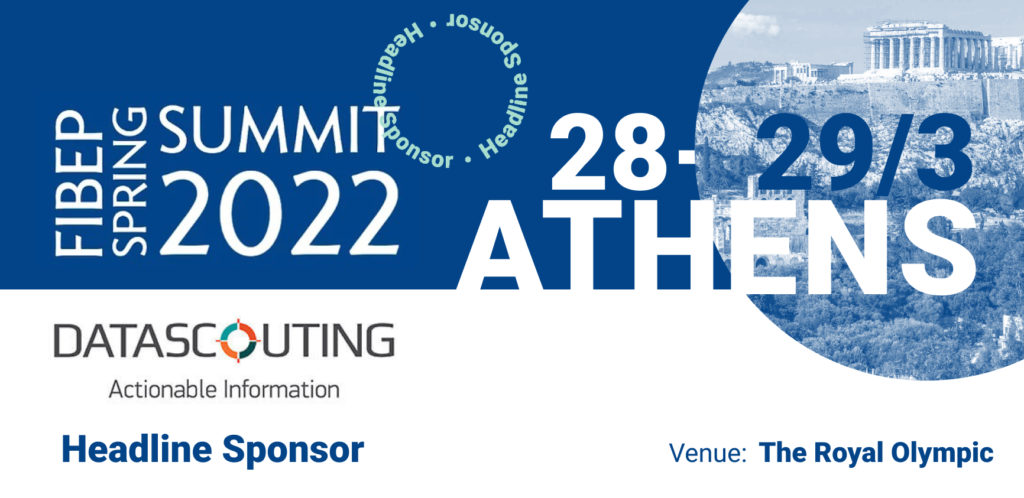 Media Sponsor: ATHENS NEWS AGENCY – MACEDONIAN PRESS AGENCY