An interview with Chris Porter, expert Media Intelligence analyst at Burton-Taylor International Consulting
They say PR has been slow to adopt new technology. In the meantime, more and more M&A are taking place in the media intelligence industry, while new-generation suppliers are stepping in. In this interview, with Chris Porter, expert Media Intelligence analyst at Burton-Taylor International we are discussing this issues and try to answer to the crucial question of who is winning the information game for PR professionals: Media intelligence solutions or Software tools?
Q: Do you believe it is time for PR professionals to embrace emerging technologies? After all, Artificial Intelligence can analyze data to help develop targeted stories, make recommendations, monitor digital media channels, and even predict customer wants and needs.
Chris: Yes – and we think that applies both to the PR professionals and to those providing them with monitoring and analysis tools for traditional and social media. It is surprising to see how basic some services in the market still are – including in the social listening space – and astounding still to find some solutions that don't go beyond very basic free-text and Boolean-based approaches.
Enhancement techniques such as automated entity extraction and auto-categorization, which DataScouting offers, have been around for a very long time and are widely deployed in adjacent markets such as business news aggregation.
We think these kinds of enhancements should be a given in tools for PR professionals, making it far easier than it is to slice and dice within datasets and drill down into content results to achieve useful insights.
We should also be seeing advanced techniques such as prediction, leveraging historical patterns to anticipate likely future outcomes, far more frequently than we do now. At present we see rare, isolated instances. All PR professionals need to look forward, as well as back.
Q: Mergers and acquisitions continue to reshape the media intelligence industry. What is your prediction for the industry in the next five years? And what kind of new-generation suppliers do you see stepping in?
Chris: Looking back over the last ten years or so, we have found over 100 M&A transactions in the Media Intelligence space.
Media monitoring has been the area with the most M&A, followed by social media, though there have been plenty of transactions in media analysis, journalist/key influencer contact management, and press release distribution too.
There have been a variety of drivers, including straightforward industry consolidation, geographic diversification, technology capability, diversification into adjacent segments and ambitions to create fully integrated, end-to-end PR workflow solutions.
We don't think those drivers have gone away and we think the global Media Intelligence provider landscape is still pretty fragmented in terms of capability area and regional focus, so in the next five years we'd expect to see a continuing stream of transactions.
Post-acquisition integration will continue to be a key issue – plenty of providers in the space, and plenty of end-customers, will tell you that the track record of solution providers is very mixed in this area.
Regarding next-generation suppliers we see isolated interesting attempts, some from newer-generation tech-focused incomers, and some from old hands setting out on new paths. But this stuff is hard, as any customer who has struggled with content gaps, bad results and challenging user interfaces will tell you.
We are often asked who are the emerging suppliers to watch and we wish we could point to more true "breakthrough" cases, doing an excellent job across multiple components of the PR workflow, at scale.
We'd sincerely like to see a wider range of providers offering fully global, truly well-integrated, genuinely forward-looking solutions.
Q: "The name of the game is scale" in the data business. Are specialized data providers – those who specialize in providing specific data, for example for stock exchanges – a threat to media monitoring companies?
Chris: Some of my colleagues have just been looking at the growth of financial data supermarkets – marketplaces aggregating multiple data sources of different types. They have found that in the financial information world, appetite for new data exceeds users' ability to identify disparate sources and manage new data supply relationships.
This means that financial data "supermarkets" are becoming a valuable distribution mechanism, both for traditional forms of financial market data – company fundamentals, share prices etc – and for "alternative" data sources such as geolocation, shipping, footfall or weather data.
This is still an early-stage phenomenon. Traditional financial data providers such as Bloomberg, FactSet and S&P are active in this area, as are the major tech cloud providers such as Amazon, Google and Microsoft.
The growing availability of data from these marketplace platforms should make it easier for media monitoring, media analysis and integrated Media Intelligence solution providers to commingle third-party data types with their own outputs; we'd view the third-party data provision as complementary, rather than competing.
On this topic, it's striking, when considering case-studies by leading PR professionals on the impact of their communications activities that the ultimate "outcome" data they care about varies hugely depending on the organizational context. It can be revenue, or event sign-ups, or charity donations, or corporate reputation perceptions, or observance of public-health guidance by hard-to-reach communities, or (and I speak from experience here!) participation in coronavirus plasma donations, or many other things.
While there is no simple way to capture some of those outcomes, for others there are some very well-established solution providers – think of the primary marketing platform suppliers or CRM vendors, for example.
Very, very occasionally we see suppliers of Media Intelligence solutions who are offering simple, step-by-step integrations with those systems. We're very surprised that we don't see this more often. It would be a big help to communications professionals – who typically don't have the skills and don't have the time, but do have the need.
Q: Who is winning the information game for PR professionals: Media intelligence solutions or Software tools? 
Chris: First it depends on the definition! We've noticed there is not any universally agreement on the terminology used to describe the PR/communications space. Some use "Media Intelligence" as an umbrella term for software-based approaches and human-based ones, as Burton-Taylor does; others seem to restrict "Media Intelligence" to approaches where human involvement in content curation and interpretation is paramount, as distinct from software-based solutions.
For some use-cases and organization types and at some price points, fully automated solutions can be appropriate. For more sophisticated needs and at higher budget levels, we'd generally agree with those who say that, in the current state of market development, a good combination of sophisticated technology and expert human analysis is the appropriate approach.
Moving forward, we'd expect technology to bear more of the burden. You can see how this has worked in the adjacent space of business information aggregation. Initially, there were armies of people manually coding articles by subject, company etc; then a smaller number of people calibrated, monitored and adjusted the machines doing the coding.
Some of the people who were liberated moved on to adjacent work in the emerging area of risk and compliance, manually researching media stories in order to compile databases of high-risk people and organizations; but then the same thing happened, fewer people were needed and those people were now calibrating and monitoring machines, which took on much of the repetitive manual work. We should be seeing similar things happening in the Media Intelligence space.
Or you could think of it as being like the evolution of shopping. Data, automation and artificial intelligence have massively transformed the shopping experience.
For many routine, day-to-day items, the AI-driven online home-delivery or click-and-collect purchasing process is massively different from how it was for our parents' or grandparents' generation, popping out to the supermarket or before that to the local corner shop and hand-writing a record of their needs and purchases in a notebook, as my parents did.
For more major and complex needs, the shopping transformation is partial. You might identify your potential purchase of your next home, or your next car, leveraging automated, AI-driven systems; but you are extremely likely to need expert human interaction and assistance to feel comfortable completing the process.
Expect to see much more and better use of technology in Media Intelligence solutions than you do now; but remember this stuff is hard, and human expertise is still going to be needed, at some point in the process, far into the future.
About Chris Porter: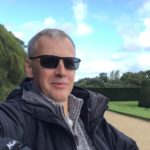 Chris has been responsible for Burton-Taylor's Media Intelligence/PR Software and Information analysis since 2012. He has over 30 years of experience in the business information industry and is the leading expert on the global market for information services aimed at public relations and communications professionals. He also has deep knowledge of the markets for information relating to financial crime and compliance and business news aggregation.
Chris was part of the founding team that designed leading business information database Factiva. He previously worked in editorial, content licensing, product management, consulting, and market analysis roles for Reuters and Dow Jones.
You can stay connected with Chris via email or follow him on LinkedIn.
About Burton-Taylor International Consulting:

Burton-Taylor International Consulting, part of TP ICAP group, is a recognized leader in information industry market research, strategy and business consulting. Burton-Taylor Exchange, Risk and Compliance, Media Intelligence and Market Data share figures are seen as the industry benchmark standard globally.