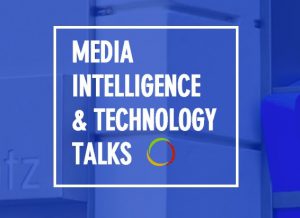 We are happy to participate in the Media Intelligence & Technology Talks (MITT) in Vienna on the 8th of September. The MITT is organized by FIBEP, the world's largest association for media intelligence and communications insight.
MITT is targeted to entrepreneurs, start-ups, technology media monitors, social media monitors and many more. PhD Stavros Vologiannidis, Founder of DataScouting and PhD Sophia Karakeva, Marketing and Communications Executive, will attend the event. Stavros will have a presentation about the technologies that support logo detection.
Additionally, DataScouting will be showcasing its media monitoring software solutions for Print (MediaScouting Print) and Broadcast (MediaScouting Broadcast) enriched with new innovative tools for advertisement monitoring (AdScouting) and logo detection (LogoScouting).
DataScouting is a member of FIBEP since 2014. Sophia is a member of the FIBEP Executive Committee as she was elected one of the seven FIBEP Vice Presidents at the FIBEP World Media Intelligence Congress in Vienna, in November 2015.