DataScouting attended the first TechSaloniki «Οίνο-Vate» CEO Networking event that was hosted at the SkyBar of The Met Hotel on Friday 7.
More than 45 CEOs and senior managers from 33 ICT companies met for the first time in the same space for a great networking event, which is after all one of the primary objectives of TechSaloniki.
The first TechSaloniki «Οίνο-Vate» was organized by the TechSaloniki organizing team. Seven of the largest ICT companies in North Greece: Veltio, Apifon, Infodim, Comquent, DataScouting, DataWays and Foodetec.
"It was a great event at an exceptional venue, where we had a pleasant evening socializing. The event was open to non-TechSaloniki members which was a great opportunity to bring together companies from other fields, to network, exchange ideas and discuss opportunities and partnerships," said Tom Avramis, Managing Director of DataScouting.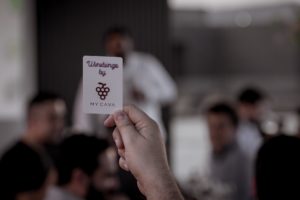 The networking event had it all: bonding, sharing ideas, creating partnerships, and of course fun and laughs with Wine Bingo (run by Mr Stelios Dimitriadis, owner of MyCava.gr).
"Thessaloniki has many extrovert companies that combine cutting edge technology and innovation and are competitive on a global level," said Ms Anna Papadopoulou, Community and Events Manager of TechSaloniki. "This first TechSaloniki Oivo-Vate was the perfect CEO Networking event to bring together ICT companies, to exchange ideas and create new partnerships. And at the same time have a great time and fun at an ideal location."
TechSaloniki is the No1 skill matching event in information technology in Thessaloniki. For visit the website, become a friend on Facebook , follow on Twitter or join on LinkedIn.