In the ever-evolving landscape of media intelligence and artificial intelligence (AI), one often overlooked yet incredibly potent component plays a pivotal role: metadata. Metadata, often referred to as "data about data," is the hidden force that empowers AI to navigate the vast ocean of information in the digital realm. In the context of media intelligence and AI, metadata serves as a cornerstone, enabling enhanced content understanding, efficient organization, and informed decision-making.
Understanding metadata in media context
Metadata encompasses a spectrum of descriptive information attached to media files, such as images, videos, articles, audio clips, and more. It encapsulates details that include creation dates, authors/journalists, locations/regions, keywords/topics, tags, file formats, thumbnail replica, circulation/audience figures, and much more. This seemingly mundane information might appear secondary to the actual content, but it is the metadata that breathes life into data by providing context and structure.
In the realm of media intelligence, where monitoring, analyzing, and making sense of vast volumes of media content are paramount, metadata acts as a compass, guiding AI systems to extract valuable insights.
Content categorization and discovery: Metadata aids AI algorithms in categorizing and grouping media content into relevant themes. This not only streamlines content discovery but also enhances the precision of search results.
Contextual understanding: AI systems equipped with metadata can understand the context of media content more accurately. For instance, in a news article, metadata about the location, date, and people involved provide AI with the necessary context to discern the topic and sentiment accurately.
Personalization: Media consumption patterns can be better understood with the help of metadata. AI can analyze the metadata of a user's interactions with media content to offer tailored recommendations, enhancing user experience.
Sentiment Analysis: Metadata, such as timestamps and author/journalist information, can be crucial in gauging sentiment evolution over time. AI algorithms can identify shifts in sentiment by analyzing changes in metadata patterns.
Predictive Insights: The historical metadata associated with media content can be leveraged to predict future trends and events. AI can identify patterns within metadata that might indicate emerging topics or shifts in public interest.
Verification and Fact-Checking: Metadata can serve as a trail of breadcrumbs leading back to the source of information. This is invaluable in media intelligence, enabling AI systems to verify the authenticity of content and detect misinformation.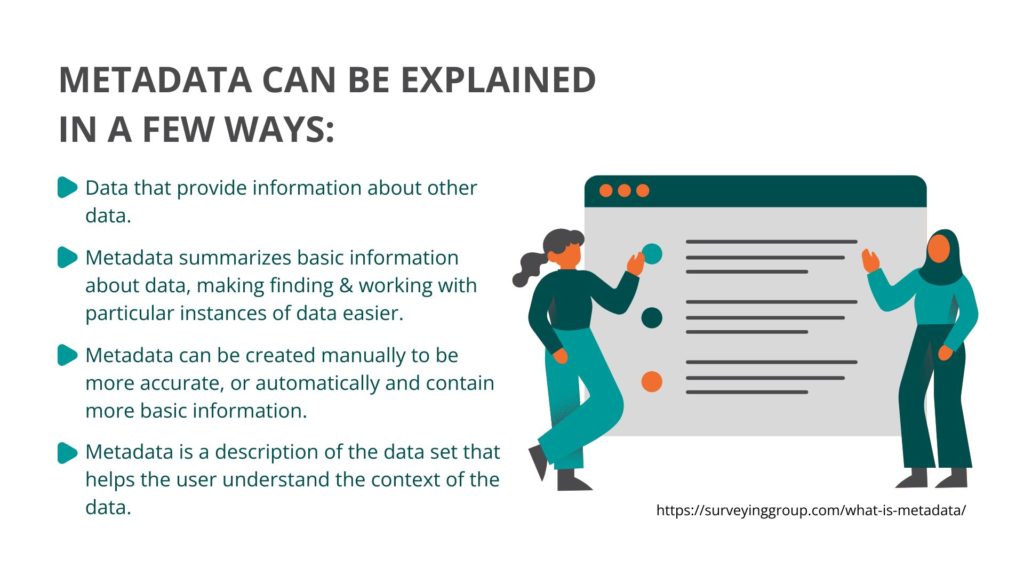 Metadata and Artificial Intelligence 
Therefore, Automatic Metadata Extraction (AME) is a key technology needed by modern media monitoring platforms. Artificial intelligence techniques such as Machine Learning and Deep Learning are behind most AME tools. Our team has developed AI tools (filters & widgets) to generate searchable metadata from the written content. We leverage AI to extract insights from content and data through natural language understanding (NLU) and natural language processing (NLP).
These tools are part of our MediaScouting Core dashboard to handle news/media content, which we all know, is constantly changing:
Provides well-structured, detailed, up-to-date, relevant and accurate metadata;
Designed to ensure users have an accurate description of their media content;
Compatible with varying metadata structures/formats;
Consistent with user privacy concerns.
To gain a deeper understanding of how MediaScouting Core actually works, just click here and sign up for a free demo.
Check out all our media intelligence software solutions: