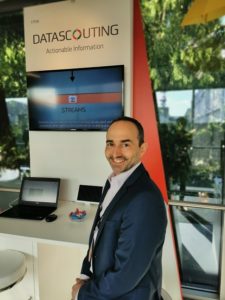 DataScouting exhibited its media intelligence solutions in the IBC Show that took place this year from the 13th until the 17th of September at RAI in Amsterdam, Netherlands.
DataScouting was an exhibitor at the IBC Show and presented to visitors its media intelligence solutions, for print, online and broadcast media. DataScouting's platforms minimize the time and effort needed to search and find actionable information for decision making. Using text analytics and automatic classification, speech and optical character recognition, advertisement, logo and face identification, DataScouting helps media monitoring companies and organizations streamline their workflow, create a database of media intelligence information and share content.
With DataScouting's MediaScouting Suites, media monitors can augment their broadcast, online and print media intelligence operations:
News Insight: identify relevant news quickly and with minimum effort
Ad monitoring: track and annotate new advertisements
Data augmentation: logo and face recognition, machine translation
Dashboard: multi-platform content delivery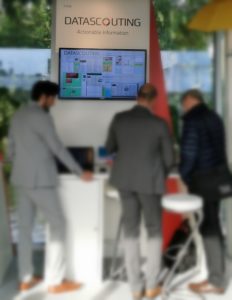 And there is more to the technology we offer:
Multilingual text analytics: classification, entity extraction, and machine translation
Automatic Speech Recognition: transform speech to text almost in real-time
Machine Vision: logo, trademark and face recognition
Audio processing: ad and speaker identification
IBC is the world's most influential media entertainment and technology show. This year, the IBC show attracted more than 55.000 attendees from 150 countries around the world, exhibiting more than 1700 of the world's key technology suppliers and showcasing a debate-leading conference.