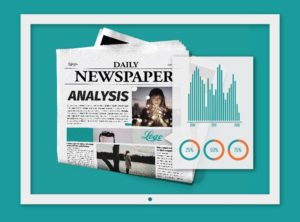 DataScouting successfully completed another installation of its media monitoring platform.
MatrixMedia Cyprus will use the 360-degree version of the MediaScouting platform to monitor news insight and advertisements in print, online, Radio and TV. MatrixMedia is a leading media monitoring company in Cyprus. Its portfolio includes clients like Aegean Airlines, the Bank of Cyprus, BP and the Cyprus Radio Television Authority.
For advertisement monitoring, MatrixMedia will use DataScouting's  Ad Monitoring, a unique solution that helps companies and organizations track, monitor and measure the effectiveness of their advertising campaigns and those of their competitors. Furthermore, DataScouting's special software identifies and matches different advertisements, alerts to old and new placements, and calculates the value of an advertisement.
Besides the 24/7 record and management of clips and audiovisual streams, the platform also supports:
archiving;
categorization (annotation, tagging, metadata);
retrieval and preview of information;
reporting with graphs;
alerting and delivery in real time through its online dashboard.
Additionally, the 360-degree MediaScouting platform includes technologies of image/sound processing and machine learning, such as logo detection, advertisement monitoring, automatic speech recognition, and natural language processing.