by Tom Avramis, our Managing Director

During the lockdown, we at DataScouting switched to remote working (for which I wrote an article for our company blog), I read a lot of blog posts about how companies transitioned to remote working, or what solutions to use for a successful digital transformation. What intrigued me was what will happen since currently lockdowns are being lifted – are companies going to embrace flexible working in post COVID-19?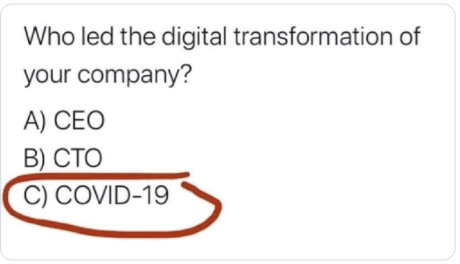 Source: SUSANNE WOLK (TWITTER)
(I also read a lot of jokes and comic strips making fun of slow to react companies trying to implement digital transformation and remote working – not fair people!)
As a software company, DataScouting offers solutions for media analysis that are all web based (client, work environment, administration have web interfaces) and are optimized for slow speeds, spotty connections (a recurring problem these days) and ordinary equipment (older PCs are common for companies the exist over 10 years). I wondered if the companies that have our solutions will continue embracing teleworking and possibilities of a distributed work space.
On our solutions part I was pleased. The switch over to working at home was easy, productivity in all cases remained the same and the connection speed did not impact the responsiveness of the user interface.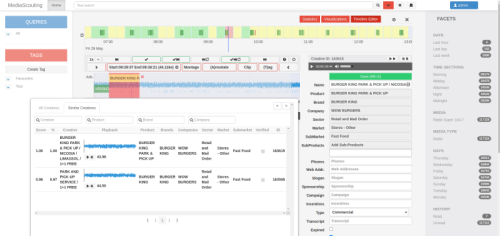 (There was a case on a 10 year old consumer laptop running our TV advertising monitoring interface that even I couldn't believe)
In some cases productivity increased due to no longer having to transit to the company offices.
Remote working also optimized time management. Communications through online collaboration software allowed employees during crunch time to get the most out of it without interruptions and teams learned to communicate at specific times daily.
Employee happiness does impact positively company culture (who would have known?) 🙂
The feedback I got was that in most cases the companies gave the choice to the employees (as we did).
If employees wanted to come to the company offices they could and if they changed their mind, they could go back to remote working. More importantly when the tools for implementing digital transformation not only facilitate the change, but create a working environment that preserves productivity, while giving employees a more flexible workspace, companies tend to adopt these changes as an alternative to the traditional offices.