We are happy to be, once again, a Gold Sponsor of this year's AMEC Global Summit on Measurement and Evaluation. The 2023 AMEC Global Summit will be held in Miami, from 15 to 17 May.
DataScouting has been an AMEC member since 2014. As a tech provider we offer AMEC members sophisticated PR dashboards and media intelligence software solutions to optimize their business workflow across broadcast media (TV, Radio, IP audiovisual streams), online and social media, print. As an AMEC member we are proud sponsors of all AMEC Global Summits.

About the 2023 AMEC Global Summit on Measurement and Evaluation
The 2023 theme is "Vanity to Value: Demonstrating the Impact of Comms". The two full day summit programme includes:
50+ sessions: the perfect blend of visionary keynotes, interactive panel discussions, fireside chats and lightning rounds.
60+ speakers, academics, brands, industry partners: hear from NATO, L'Oréal, United Nations, Shell, PRCA, PRSA, PR Council, Diversity Action Alliance, LinkedIn, Weber Shandwick, FIPP, Allison+Partners, and more.
Unique networking opportunities: Speed Networking, moderated delegate lunches to connect and spark good conversations, sponsored drinks and a poolside celebration evening dinner reception.
Exhibition area: network with sponsors to review emerging technology solutions.
How to build your PR technology stack
Stavros Vologiannidis, Co-Founder of DataScouting, will be speaking on Wednesday, 17th of May.  In his presentation, Stavros will outline different technologies, including analytics and AI tools, required to create a state-of-the-art PR and monitoring software stack to manage and create actionable information from different data sources.

Top reasons why to visit our booth at the 2023 AMEC Global Summit
The AMEC Global Summit embraces technology, and delegates will be able to explore best practices across the communication funnel, including innovative artificial intelligence and machine learning solutions.
Stavros and Tom will be at the Summit Venue, the InterContinental Miami, from Monday until Wednesday, 15-17 May. You are welcome to visit our booth at the exhibition area, in Bayfront A Room, to discuss your needs. Stavros and Tom will demonstrate you how you can streamline your media monitoring workflow using our MediaScouting Core with a robust, media intelligence dashboard.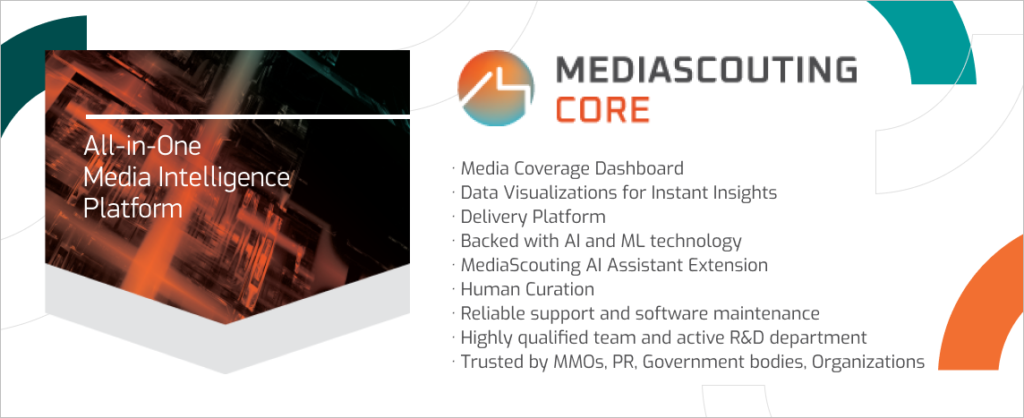 Multi-platform content delivery 
MediaScouting Core is a robust, automated one place source with everything you need to know from content marketing to competitor intelligence to help you get a real-time understanding of your brand's media intelligence ecosystem. All insights are backed by smart data so that you can make smarter, actionable decisions.  So, when evaluating the best dashboard for your business you should make sure it offers some must-have features.
Includes Broadcast, Online, Social, and Print data in a single dashboard.
Search and identify content of interest using speech recognition, face/logo recognition or any other AI modules from DataScouting.
It supports integration of conversational agents (such as ChatGPT or other LLMs) for natural language querying and analysis.
Work with content from multiple languages using machine translation.
Use modules, such as entity recognition to find relationships across content.
Drill down to information using content visualizations.
Create reports using customizable profiles.
Schedule customizable automated email reports and alerts.
Share data via RSS, Messenger, WhatsApp, or any other integrations.
And there is more we can talk about, so visit our booth and let's discuss.

Your Software Technology Partner
DataScouting is a software research and development company, specialized in media monitoring solutions for communicators, public relations and all involved in the research and analytics industry.
Our media intelligence platforms minimize time and effort needed to search and find actionable information across all media – broadcast, online, social, and print. Using text analytics and automatic classification, speech and optical character recognition, ad monitoring, logo and face detection, we help media monitoring companies and organizations streamline their workflow, create a database of media intelligence information, and share content. Our dashboards allow PR and media monitoring organizations to present content, visualize analytics, and create reports.
Dashboard:multi-platform content delivery based on your needs and workflows.
News Monitoring: identify relevant news quickly, using OCR, speech recognition, close caption extraction, news ticker extraction;
Ad monitoring: track and annotate advertisements;
Data augmentation: logo and face recognition, digital on-screen graphic recognition;
Text analytics: automatic machine translation, automatic sentiment analysis, automatic summarization;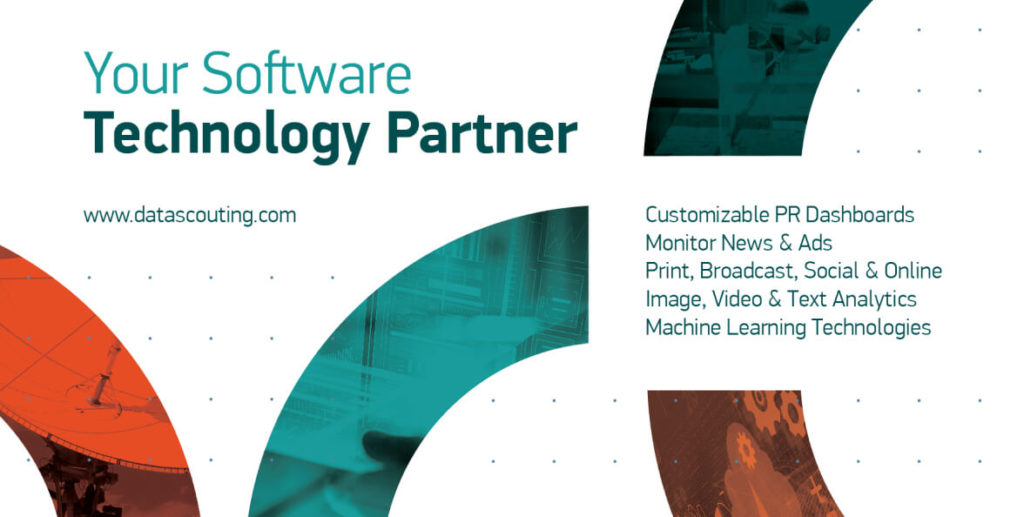 Check out all our media intelligence software solutions: