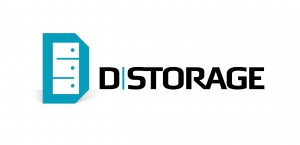 Open design, open source storage server
DStorage is a cost-effective, reliable and easy to use solution for storage and archiving that can help you leverage your storage resources.  It provides the ease of use, storage capacity, high density, speed and reliability in the most cost effective manner. The overall design is not only compact (4U), it is also mature due to user feedback. DataScouting utilizes custom cables on modular power supplies to minimize cluttered wiring and facilitate air circulation.
Here are the Top 5 features of DStorage you should know:
Open design, open source storage server
Efficient, fast and reliable
Statistics and graphs
Alerting system for error detection
Lightweight file system creation
And there is more to it. For more features and technologies of DStorage click here.
If this tool is useful to you, you might want to take a look at PaladorScheduler, a unique software ecosystem for scheduling, distributing, processing and managing workloads and big data in real time.
You can find out more about DataScouting's software and hardware solutions here.