Khali Sakkas, Chief Executive, Insights & Research at Isentia, shares in this post what is the best way to speak to a client when it comes to measurement and evaluation, explains why a conversation with clients about what to measure is challenging, elaborates on the limitations she encounters when measuring the key message of the same story shared on multiple platforms and last but not least, she reveals what makes a partnership between clients and their insights team members a success.
Q: How difficult it is to speak the same language as the client when it comes to measurement and evaluation?
Khali: Speaking the same language requires listening carefully and asking the right questions so you can determine the right approach. We try to avoid using internal jargon with our clients, and instead try to form a common language that works. Insights reporting also needs to reflect the culture of the client's organisation and use language that will resonate internally with multiple stakeholders. For me, Einstein said it best: "If you can't explain it simply, you don't understand it well enough".
Q: "Measure what matters" (agency) vs "measure every possible mention" (client) – how to win the argument?
Khali: Measure what matters, always! It can sometimes be a challenging conversation with clients who start out believing that they need to measure everything. Linking measurement and evaluation to the client's organisational and communication objectives always provides a sharp focus on what should be measured.
We have developed better ways to present sampling techniques over the past few years and this has helped our clients measure what matters. The trick is to select the right sampling technique so that the reporting is representative and supports the client's research questions.
 Q: What limitations do you find in measuring the key message of the same story that is told differently across multiple platforms?
Khali: This is one of the most interesting aspects of measurement and evaluation today. We've spent time adapting our methodologies and products so we can explain the "life" of a story in a compelling way. Our clients are very interested in the interplay between different media types and how this impacts the effectiveness of their media activity.
We continue to research the life of a story across multiple platforms using the rich data we have access to here at Isentia. We've discovered that nearly 40% of newspaper content doesn't appear on the equivalent online website and 75% of articles under 500 words don't make it to the online website. Our analysis also showed that weekend editions of newspapers have a greater proportion of unique content that is not replicated online.
Our analysis of over half a million media items from 2015 showed the interplay between media types is different for different industries. For the automotive industry, press coverage is far more favourable than online (66% of all press articles about the car industry or specific models were positive, compared to 58% of online coverage). However, this trend is reversed for the banking industry, in which a higher proportion of online news content is positive (22%) than traditional hard copy press coverage (14%).
 Q: When everything is media, looking into the future of Insights, will clients and agencies (suppliers) meet in the middle?
Khali: I think this is already occurring. Valuable research depends on a partnership between our clients and our Insights team members. Meeting in the middle has great benefits for both parties.
About Khali Sakkas, Chief Executive, Insights & Research, Isentia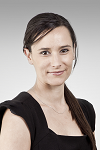 Khali directs Isentia's insights services across the Asia Pacific. With over 13 years' experience in communications research, Khali has a deep understanding of measurement and the media intelligence industry. She is passionate about Insights, and has presented at a range of conferences, providing strategic advice on demonstrating success, reputation management and the impact of integration. Khali holds a Bachelor of Communications from Charles Sturt University, has previously worked as an academic researcher for Monash University and also as a researcher for Indonesia's national newspaper, Kompas. She is an AMEC Board member and co-chair of the AMEC APAC Chapter.
Isentia is the Asia-Pacific's leading information intelligence and content company, with over 5,000 clients serviced by 1,300 employees across 15 countries providing data, analysis, content and advice 24/7/365. Our creative content makers provide best practice digital marketing solutions, with our intelligence services utilising data from over 250 million online conversations, 5,500 print, radio and television media outlets per month. Our talented people, innovative search technology, comprehensive coverage, expert research and creative content provides the tools and insight to allow our clients to manage media relationships effectively, track and analyse issues of interest across all media, discover and share valuable insights that drive smarter decisions and build content and social strategies that add real brand value.