Ann-Sofie Krol, CEO & Partner at byBrick Insight, shares in this post her views about the digital toolbox that helps the company drive innovation, she explains what makes the perfect fit in industrial marketing and sales along with customer satisfaction and gives her outline of the AMEC Measurement Month and byBrick Insight's events.
Q: In the company group that byBrick Insight is part of, byBrick Group, there is a very rich digital toolbox: from interactive product showrooms and VR-simulators to mobile product selection and field quotation tools. How does byBrick Insight fit into that and what drives the byBrick Group innovation process? 
Annsi: We are very fortunate to be part of a group focused on IT/digital and marketing and communication. byBrick Insight delivers strategy consulting, with analysis and insight as a base, regarding communication, all disciplines including PR, Public Affairs, marketing, internal communication, employer branding and company culture etc. In this mix of byBrick companies we can add great insights regarding target groups, channel planning, message development, brand performance, evaluation of effect, organisational performance and so forth. This combination has become successful in a very short period of time. Our innovation process is mainly driven by our customers and their needs. We have a long experience in each field within byBrick and also a culture of exploring new ways and technology which builds really good solutions for, and with, our customers.
Q: What makes the perfect fit in industrial marketing and sales along with customer satisfaction? 
Annsi: Well I believe it is all about solving a problem. What that problem is varies a lot but usually a better knowledge about the customer journey and their pains is key, so our analysis approach fits perfectly into that. Also the need for a common view and goal setting for the whole organisation, which may sound basic but is often forgotten. So we work a lot with our customers on tearing down silos, not only within communication and marketing, but also to get everyone on board within sales, product organisations, Customer Relations and top management to work together for the same goal and effect.
Q: byBrick Insight supported the AMEC Measurement Month with three events this year. What is your feedback for the event?
Annsi: I think Measurement Month is so important in so many ways. First off I was surprised about the interest in our events, we ran full houses in all three cities. It also becomes apparent that education on measurement is needed and greatly appreciated. Of course it also builds awareness about the AMEC brand and our own brand as we get to speak about what we are really good at and the problems we can solve for our customers. So I always find it to be worth the investment, which we measure of course!
About Ann-Sofie Krol

Ann-Sofie Krol is the CEO and founding partner at byBrick Insight with +20 years within communications and business development. For 10 years her focus has been on measuring and evaluating communication and brand performance and is a strong advocate for working integrated cross disciplines to ensure better performance and better leadership in organisations. She is part of the AMEC organisation and the European Chapter Leadership team.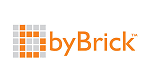 byBrick Insight is an Analysis and Strategy firm focused on Communication, all disciplines, and aims to support its customers in understanding more about their own world and their customers journey. We do this through analysis, insight and consulting to support communication, marketing, organisational development and management. We believe communication is a vital part of any organisation and should support the overall business goals and connect through evident effect all the way to the bottom line results.