Sophia Karakeva, Chief Communications Officer, who is also a member of the AMEC International Board of Directors and chairs the Tech Hub Special Interest Group, has been asked to join the judging panel and judge this year the AMEC Measurement and Evaluation Awards.
The AMEC Awards is a global awards programme for communications measurement. Now in its 20th year, the Awards aims to recognise and celebrate exceptional work and showcases the importance of research, measurement, insights and analytics.
"I am truly honoured to be an AMEC judge this year and have the privilege of judging some excellent entries. The AMEC Awards are an amazing industry acknowledgement and help identify the individuals, campaigns and teams that use data and analytics to most effectively guide planning, insight, optimisation and evaluation. Good luck to all those shortlisted," said Sophia.
The AMEC Awards are open to all communication professionals who use measurement in PR and communications work:
Measurement intelligence, research and insights companies;
PR and communications agencies;
Media agencies;
Digital and social teams;
In-house communications teams – private, public, government and not-for-profit sectors.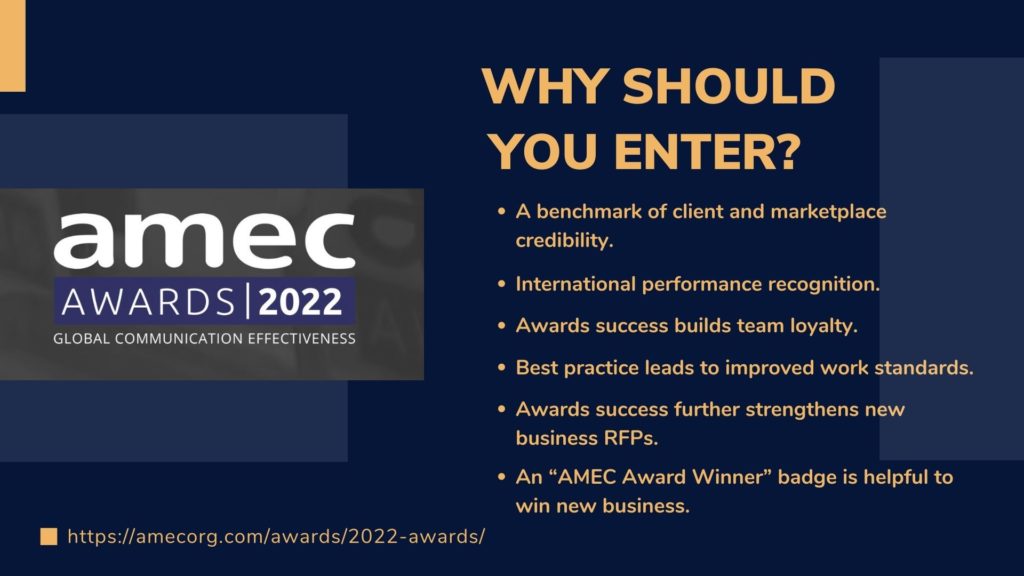 You can view all the categories here. The categories have been designed for organizations that provide an evaluation, measurement and insight service to clients. This includes Media Intelligence, Research & Insights Companies, PR and Communications Agencies, and Research Based Companies.
Shortlisted companies were announced on 26 September. The winners will be announced at the London Awards Ceremony on 17 November.
DataScouting is an AMEC member since 2014. As a tech provider we offer AMEC members sophisticated media intelligence software solutions to optimize their business workflow across print, TV, Radio, online and social media.